Apr. 12th              Gifts Of Love
Bible Reading:     Ps. 107:22; 116:17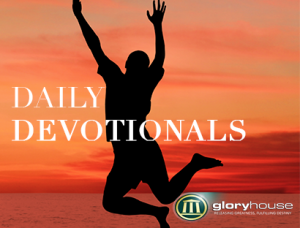 Lev. 22:29 'and when you offer a sacrifice of thanksgiving to the Lord, offer it of your own free will'
You cannot truly render thanks and praise without bringing God free will unsolicited offerings. Money and gifts represent the endeavours of life and tell God you appreciate every breath He generously grants.
Jehovah, the God of the Universe said 'and none shall appear before me empty-handed' Exod. 34:20 It's awkward to present your praise before the Only-Wise God who does all things well and not have a 'free will gift' in your hand to say 'thank you'
It's not the enormity of the 'offering' but the intensity and consistency of your love and gratitude. Singing, dancing, clapping and shouting should be accompanied with offerings of gratitude and praise.
Talk is cheap. David said 'let them sacrifice the sacrifices of thanksgiving, and declare His works with rejoicing' Ps. 107:22. Praise is not only verbal assertions but also sacrifices. A sacrifice is not convenient; it's a decision and expression from the heart.
Prayer:
• Destroy every trace of lack, not-enough, poverty, pitiable existence over all connected with GH Col 1:13; John 10:10
• Pray for wisdom to unlock access into hidden treasures appointed for your sustenance. Eccl. 10:10; Gen 2:8-9; Ps. 37:25; 1 Cor. 2:9
Thought for the day:
How often are my real sacrifices of thanksgiving and praise?