Apr. 14th              Consistent Thanksgiving
Bible Reading:     Ps. 97:12; 1 Thess. 5:18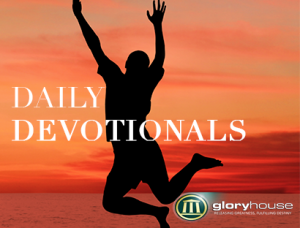 Job 1:21 'and he said: naked I came from my mother's womb, and naked shall I return there. The Lord gave, and the Lord has taken away; blessed be the name of the Lord'
Bless God at all times. Job, the greatest man in the East at the time, had lost everything. All his children, vast wealth, dignity and personal testimony were gone and then his health began to fail. However, his words rings through the Millennia, 'blessed be the name of the Lord'
David said 'I will bless the Lord at all times; His praise shall continually be in my mouth. My soul shall make its boast in the Lord; the humble shall hear of it and be glad' Ps. 34:1-2. These are champions of faith who championed consistent thanksgiving regardless of diverse challenges.
Paul the apostle put it differently, saying practice 'giving thanks always for all things to God the Father in the name of our Lord Jesus Christ' Eph. 5:20. There is simply no acceptable excuse, give God praise without ever wavering.
Bless the Lord when going through difficult times, when rejected by family or abandoned by friends. Give God glory when funds run out and people mock your faith. 'And whatever you do in word or deed, do all in the name of the Lord Jesus, giving thanks to God the Father through Him' Col. 3:17
Prayer:
• Pray for national leaders against greed, corruption and waste. Ask for wisdom to better manage public funds. Pro. 29:2; Pro. 11:1
• As a tither and a giver, I rebuke every devourer from my finances and welcome an open heaven. Mal. 3:10-13; Pro. 19:17
Thought for the day:
Never let go of your praise.