Apr. 30th There Is A Way Of Escape III
Bible Reading: 1 Jn. 5:4; Heb. 11:6; 10:38; Prov. 3:5-8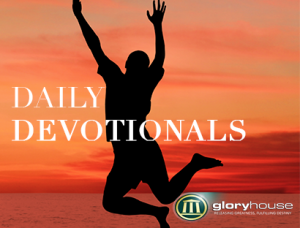 Is. 30:15 'for thus says the Lord God, the Holy One of Israel: in returning and rest you shall be saved; in quietness and confidence shall be your strength. But you would not'
Return and rest bring salvation, while quietness and confidence release strength. Escape needs complete confidence in God who cannot fail. It is absolute trust in the One whom the bible says 'it is impossible for God to lie' Heb. 6:18
Jesus said if you have faith, confidence in Him 'nothing will be impossible for you' Mat. 17:20. God's escape program is accessed by radical unyielding unmovable trust in the One who promised. Repeat over and over again that it is impossible for God to lie.
'By faith Sarah herself also received strength to conceive seed, and she bore a child when she was past the age, because she judged Him faithful who had promised' Heb. 11:11. She bore Isaac at the age of ninety because of confidence in God above the circumstances, delays, battles, etc.
David, with understanding said God you have 'magnified your word above all your name' Ps. 138:2. Trust God. Travel through trials with implicit confidence and convictions of faith. I see you making your way out of what the devil thought he could hold you bound to.
Prayer:
• Pray for strength to be renewed daily and that He who started a good work in you (family and church), shall complete it. Is. 40:31; Phil. 1:6
• Be grateful to God for His mercy that has seen you through from January to the end of April. Col. 3:15
Thought for the day:
I am committed to Repentance, Rest, Quietness and Confidence.