May 1st Guidance by the Holy Spirit
Bible Reading: Prov. 20:27; Acts 27:9-14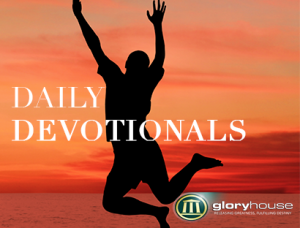 Rm. 8:14 'For as many as are led by the Spirit of God, these are the sons of God'.
One of the most important things a child of God must learn is how to be led by the Spirit of GOD. This could mean the difference between success and failure or more importantly between life and death. A Christian gentleman I know travelled to Africa a few years ago and was attacked by 6 armed men. One of the men pointed the gun and vowed to shoot him. Now, he could have been shot and people would say, "He was a child of God and was shot by armed bandits. Why?"
What they would not realise was that about an hour earlier the gentleman had had an inner nudge to go to a different place and retire for the day but he decided it didn't make sense! Grace and mercy saved him, but by not heeding to the leading of the spirit could have cost him his life. The same bears true in the bible reading for today. In Acts 27 Paul warned the sailors of impending danger, but his warning was disregarded and that almost cost all of them their lives.
The Holy Spirit guides us by witnessing to our spirit man. Have you ever made a decision and "something" on the inside of you just keeps nudging you not to? Well as a believer, that "something" is actually someone, The Holy Spirit, seeking to guide you. Paul wrote that "the Spirit Himself bears witness with our spirit that we are children of God" Rm. 8:16. He also stated that his conscience bore him "witness in the Holy Spirit" Rom. 9:1. The more we pay attention to this inner nudge or voice, the easier it gets and the more accurate we become in walking the paths designed for us by God.
It is quite dangerous to wait until major decisions have to be made before we start listening to the voice of the Spirit. We must start from the little things. When you receive an inner nudging or leadings like "You should not have spoken to Sister X like that, apologise", don't shrug it off as unimportant. Obey and by doing so, you start living with the Holy Spirit as your guide.
Even our Lord Jesus was "led by the Spirit" Lk. 4:1. Don't wait until a marriage or any other life changing decision needs to be made before you start seeking His guidance. Start NOW.
Prayer:
• Pray for God's guidance in all your ways, your family, your career and your business. Ps. 37: 5; Prov. 3:5
• Decree that you hear the voice of the Spirit and refuse the voice of strangers. John 10:27; Rom 8:14
Thought for the day:
Following the leading of the Spirit is the master key to a life of endless triumph.