May 2nd The Holy Spirit Our Helper
Bible Reading: Ps. 54:4; Heb. 13:6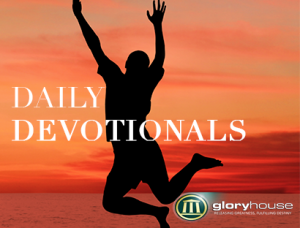 John 14:15-16 "If you love Me, keep My commandments. And I will pray the Father, and He will give you another Helper, that He may abide with you forever".
Jesus promised another Helper would be sent after He left the earth. The word "helper" is synonymous to intercessor, advocate and consoler. This fact alone should make believers ecstatic to know that we are never alone. We have an intercessor, a consoler, a HELPER all in one person: the Holy Spirit. Such amazing assurance affirmed in the bible reading for today.
In the journey of life we will face different challenges and we require help. The Holy Spirit gives us that help. He strengthens us beyond our natural capabilities and when our strength fails, we can look to our Helper and His strength kicks in. Col 1:11 says: "strengthened with all might, according to His glorious power". This is good news; we are strengthened by the Holy Spirit, even in the most difficult times of our lives.
We also receive help in prayer. The Holy Spirit helps us to pray when we do not know exactly how, or even what to pray for. When we yield to the Holy Spirit, He takes over and enables us to pray more effectively, oftentimes beyond our natural comprehension. He knows what we do not know and sees what we do not see, and is able to bring us into realms of prayer we would never be able to reach without His help.
Our life becomes a force, and takes on supernatural dimensions when we learn to ask for, and receive the help of the Holy Spirit in all areas of our lives. The Holy Spirit is there to help us rule over challenges; He wants to make us a marvel to the world by infusing us with strength and helping us live in Godly dimensions.
Prayer:
• Ask the Holy Spirit to help you pray effectively and then PRAY. Lk. 11:9; Rom. 8:26.
• Pray for inner strength by the power of the Holy Spirit. Is. 40:31 Eph. 3:14-19.
Thought for the day:
A life of dominion and impact is a mirage without the supernatural help of the Mighty Holy Spirit.