May 3rd The Revealer Of Truth
Bible Reading:
1 Cor 2:12 "Now we have received, not the spirit of the world, but the Spirit who is from God, that we might know the things that have been freely given to us by God."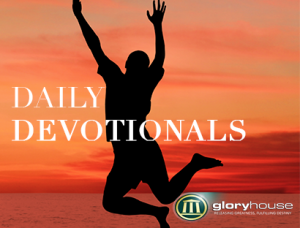 The Holy Spirit reveals God's word to us and also guides us into our inheritance in God. As children of GOD, we are "heirs of God, and joint heirs with Christ". This simply means we have "things" that rightfully and legally belongs to us by virtue of our kinship. These "things", known as our inheritance, cannot be understood through mere logical channels or means and require unveiling as they are spiritually discerned.
We need the Holy Spirit, also known as the third person of the Godhead, to reveal to us the things that have been bequeathed to us by the death, burial, resurrection and ascension of the Lord Jesus.
We live in an era of great technology and most of us cannot be separated from our gadgets be it a phone, computer or tablet. Many use these gadgets to make calls, text, take pictures, send mails, surf the Internet, etc. However when we take a closer look at the respective manuals, we don't know the full capability of our gadgets. The manuals also contain a page for troubleshooting when the gadget isn't performing according to its design.
Well, the Bible is the manual for the believer. It contains what and who we are, it tells us our capabilities and it also contains "troubleshooting" instructions when our lives seem not to conform to God's design. However, these truths can only be revealed by the Holy Spirit.
We can know the deep things of God with the help of the Holy Spirit.
It is written: "Eye has not seen, nor ear heard nor have entered into the heart of man the things which God has prepared for those who love Him." But God has revealed them to us through His Spirit. For the Spirit searches all things, yes, the deep things of God." 1Cor. 2:9-10
Prayer:
• Pray that on a daily basis God gives you the spirit of wisdom and revelation so that you may know what rightfully belong to you. Ps. 119:18; Eph. 1:17-21;
• Ask God to fill you with the knowledge of His will. Ps. 103:7; Col. 1:9
Thought for the day:
Earnestly pursue the revelation knowledge of God's word.