May 4th Power To Function
Bible Reading: Acts 1:8
Act 1:8: "But you shall receive power when the Holy Spirit has come upon you; and you shall be witnesses to me in Jerusalem, and in all Judea and Samaria, and to the end of the earth."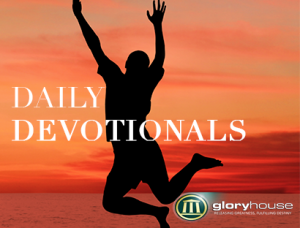 What a definite and tangible experience to have the power of God take residence in you forever. What I see here is the generosity of God to all who believe. As a believer the power of the Holy Spirit is available to you. Your struggle ends when the power of God comes on you.
In Zech 4:6(b) it says, "Not by might not by power but by my spirit says the Lord of Hosts".
Have you been trying to live or work for God by your own strength? Stop for a moment, and seek help from on high. He who anointed Jesus Christ with the Holy Spirit and power found in Acts 10:38, has said "you will receive power, when the Holy Spirit has come upon you" found in Acts 1:8
It is your legitimate right! not to stay in the realm of the ordinary, but to go to God and receive the Holy Spirit, by faith. The Holy Spirit is already here.
Prayer:
• Ask God to give you oil in your lamp so that you can keep shining. Mat 25:1
• Thank God for the presence of the Holy Spirit in His Church, and pray that the enabling power of the Holy Spirit enables us to do exploits. Acts 4:33
Thought for the day:
Have you ever considered that Jesus did not do any miracle until the age 30, which was after He received the power of the Holy Spirit.