May 10th The Gift Of Faith
Bible reading: 1Cor 12:7-11, 1Pet.4: 10
1Cor 12:7-11 "But the manifestation of the Spirit is given to each one for the profit of all: for to one is given the word of wisdom through the Spirit, to another the word or knowledge through the Spirit, to another faith by the same Spirit, to another gifts of healings by the same Spirit, to another the working of miracles, to another prophecy, to another discerning of spirits, to another different kinds of tongues. But one an the same Spirit works all these things, distributing to each one individually as He wills."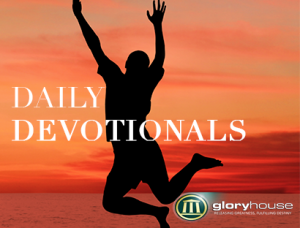 1Pet 4:10 "As each one has received a gift, minister it to one another, as good stewards of the manifold grace of God."
A gift is the language of love, appreciation, thankfulness or a wish to someone dear to you. Gifts are presented to our loved ones, friends or colleagues etc. in different seasons of their lives. So are the gifts of the Holy Spirit. They are bestowed on believers at definite times for specific purposes; the latter part of 1Cor 12:11 says, "dividing to every man severally as He wills".
The gift of faith is a power gift. It's a divine, supernatural manifestation of God's faith imparted to you at a specific time, or place for His purpose through the Holy Spirit to do the miraculous.
The impossible becomes possible as He pours His faith into you. This cannot be accredited to your effort and it is unstoppable.
God will use you to do the incredible and miraculous, don't hesitate, just obey Him and you will be amazed at how God uses you for signs and wonders. Next time you have an unction in your Spirit man, just obey God and the rest will be testimonies to His honour and glory.
Prayers:
• Pray and declare, God if you can use anything, please use me Lord. Mark 16:20
• Ask God take away any doubt from your mind by strengthening your faith. 2 Cor 5:7
Thought for the day:
The God kind of faith connects you to the miraculous realities of God and His word.