May 13th Receiving The Baptism Of The Holy Spirit
Bible reading: Luke 11:13
Lk 11:13 "If you then being evil, know how to give good gifts to your children, how much more will your heavenly Father give the Holy Spirit to those who ask Him."
Just as it is a great pleasure for fathers to give good things to their children, in the same way it is God's pleasure to give the Holy Spirit to all of His children.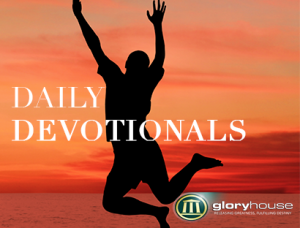 If you are born again, the Baptism of the Holy Spirit is available to you. Please don't buy into the myth that it is exclusively for the ordained clergy (Pastors, Ministers, Deacons etc.). The baptism of the Holy Spirit is for every believer
The presence of the Holy Spirit in your life will make your Christian walk more rewarding and fruitful. Your intimate fellowship with the Holy Spirit secures your destiny, shaming the devil and glorifying God.
How do I do this, how do I receive the Holy Spirit you may ask?
You must have a desire in your heart for it. Take a moment and open your heart in prayer and let the Father know your desire and receive the Holy Spirit by faith. The word says, "that we might receive the promise of the Spirit through faith," Gal 3:14.
Receive the Holy Spirit, just like the gift of salvation it is a free gift willingly and graciously bestowed first to His disciples on the day of Pentecost and is freely available to every believer.
Prayer:
Ask God to fill you with the Holy Spirit. Acts 1:4-5
Pray for daily intimacy with the Holy Spirit John 14:16
Thought for the day:
The Holy Spirit empowers your faith to act according to God's good pleasure.